Commercial & Residential Drywall Company
Drywall Installation and Repairs in Houston, Texas
About Us
AR Drywall Specialists, the leading drywall contractors for Houston Texas, approach every project as if it were our own. We take pride in our highly skilled craftsmen who will fulfill the vision desired by the client. AR Drywall Specialists have been serving the Houston metropolitan area and its surrounding cities since 2009, acquiring an outstanding reputation as the best drywall contractor in Texas by delivering the highest quality service in the trade.
Our works is:
Quick, professional and priced right.
100% satisfaction guarantee
We can help with:
- Wood and Metal Framing
- Commercial & Residential Drywall Installation
- Tape & Float
- Texture
- Smooth Finish Level 5
- Interior and Exterior Paint
- Sheetrock Repairs
We also do:
Commercial & Residential Remodeling
- Assemble pre-frabicated cabinets
- Installation of cabinets and hardware
- Custom cabinetry
- Trim (baseboard, crown molding, chair rails, paneling, etc.) and doors installation
- Flooring
Committed to:
By delivering personalized attention AR Drywall Specialists believe that there is no such thing as an ample or minor assignment, always aspiring to apply the same level of importance to each and every one of the client's demand. AR Drywall Specialist, takes pride in the highly skilled craftsmen that will fulfill the vision desired by the client. Consistently paying attention to the smallest detail and striving for perfection, all of our team members work collectively to insure their outstanding talent.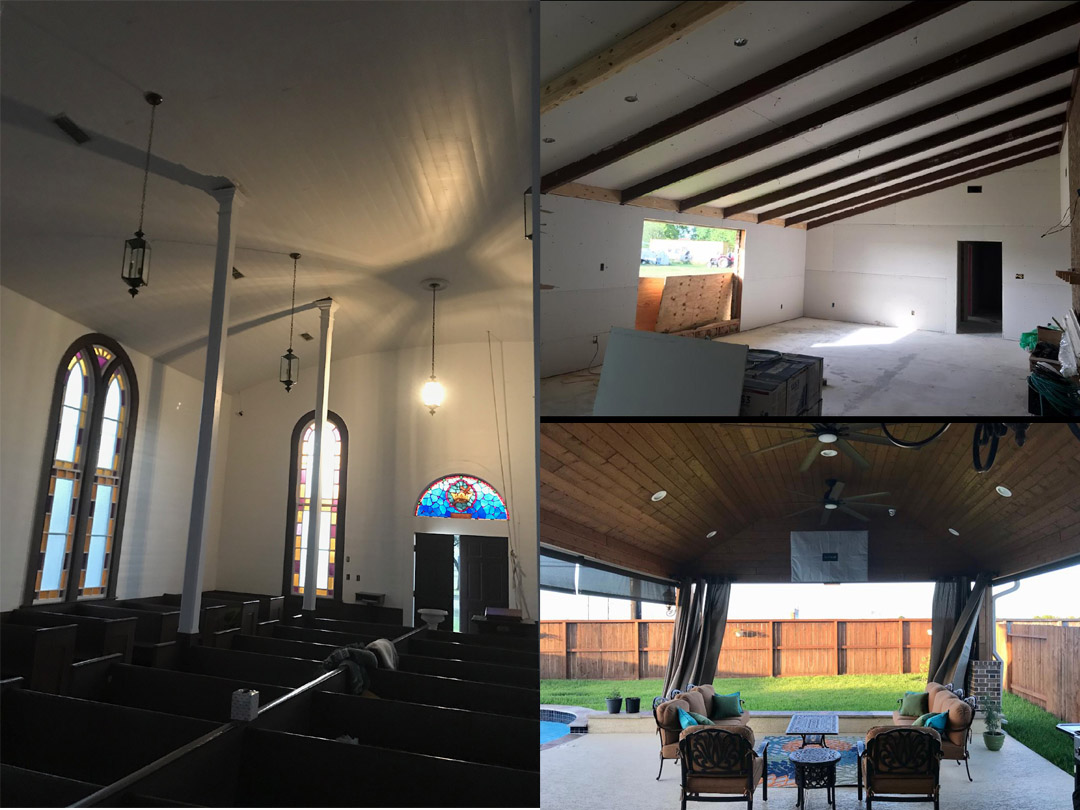 SOME OF OUR REVIEWS:
"100% satisfaction. From the initial cordial correspondence to the texturing and painting I've been entirely pleased with the ceiling drywall repair work you've done for me. I made the right choice. Thank you"
Kevin Y.
"AR Drywall Specialists were prompt in responding to my request and gave me a more than reasonable rate for thier services. The gentlemen who came into my house were very polite and did an exceptional job on the rain damaged drywall in my home. They matched the paint and the surface texture perfectly so that it looked like the incident never happened. I highly reccomend this company to any person needing drywall repair as they did an excellent job for a more than competative price."
Nicholas K.
"Completed my job very promptly. Drywall and ceiling texture very well done, although wall corners could have been smoothed out better. Cleaned up the inside work sight, but left my garden hose stretched across the yard where they cleaned their equipment. I would recommend using AR Drywall"
Mark C.
" This company was great! Very customer service oriented and keen to be the price and quality leaders in their field of expertise. They completed several jobs for me, drywall repair, tileing my bathrooms to painting the exterior and interior of my home. I grew up in the construction industry and was always very particular about quality with my own work, I wanted it perfect all the time, AR drywall could work for me anytime their quality standards even surpassed my own. Their craftsman are all very professional and detail oriented as well as dedicated to the job. The owners helped me get all my jobs completed within my budget!"
Garry D.
""AR Drywall Specialists torn down, put up sheet rock, textures all the walls, ceiling and painted. All for a very fare price. The whole project matches perfectly. I could not tell the different between the old texture from the new one the two man crew was so professional the quality of their workmanship was nothing less then Excellent. What a professional job you know in this industry it is hard to find good Quality workmanship I will always use AR Drywall Specialists for any future jobs. I will also tell all my family and friends about AR Drywall Specialists to. AR Drywall Specialists Thank you for having a very high Standard of Excellent, your customer Tangie Burnett."
Tangie B.
"Excellent work. Worked on taping and floating sheetrock and tiled floor. work was completed 1 day earlier than their estimate. floor was perfectly level, which was really needed because it was damaged. The entire work area was left really clean. Their estimate was accurate, with no surprise costs. We had issues with this with a previous contractor. Overall they are very professional and efficient!! We would recommend to someone else and use them again."
Whitney W.
"My job of tearing out damaged drywall on ceiling and walls in several rooms was done quickly, professionally, and with great quality. They found some damaged framing that was pointed out and explained to me. They repaired it to make sure the new work was sound. All the workers were very polite and hard working. At the end of the job which was the painting, they walked me through to make sure all the work was good, and corrected any issues found. The price was great as well, we are extremely satisfied and will have them do any future work for us."
Jerry E.
"We had ceiling drywall damaged repaired which included mud, tape, texturing and painting. Initially, upon completion of the work, there were some discrepancies and consulted with AR drywall who immediately send a team over to address our concerns and they did so with flying colors and did not stop until everything was complete to our satisfaction. They did a great job communicating and addressing concerns. They had to match the paint color themselves as it could not be found at Lowes or Home Depot and tried many iterations until achieving an exact match. It blends perfectly. I would recommend them to friends and family."
Jeff M.
"The AR Drywall Specialists staff was very prompt & courteous in responding to inquiry. From our first meeting observing their actions & discussing our requirements I wanted to work with them. They worked with our schedule even though we had to delay the start one week. On the scheduled start day they arrived fully equipped and staffed ready for action. There work ethic is simply outstanding. Their crew is very skilled and conduct themselves in a most professional manner. The project was scheduled for 5 days and completed in 4. We are so very pleased with their work we will use them again & strongly recommend them."
David W.
Our Preferred Suppliers